The History and memories of the Swiss Air Disaster – 10th April 1973
The Swiss Air Disaster, April 10th, 1973
We are a group of families from Congresbury who lost family in the crash in 1973. This website was created as part of the 50th anniversary services held in 2023 and has been created to publish all the information about the disaster in one place.
It has been drawn from old news papers published at the time, transcribed in the news section, interviews and books published in the last 50 years. We have tried to confirm the details, but as so little has been published it may contain errors which we will be happy to correct.
On April 10th, 1973, nearly 140 people, mainly mothers, boarded Invicta Airlines Flight 435 at Bristol Airport happily looking forward to a day's trip to Basle, Switzerland. A total of 108 people were killed when the plane struck the tops of trees and crashed into a hillside on its second attempt to land at the Swiss airport during a snowstorm.
Fifty years on and the depth of emotion is still apparent in the Somerset & Bristol communities devastated by the air crash in Switzerland.
We have attempted to list all the people who died that terrible day, stories of the survivors and reflections of the families who where affected. We would like this site to become the main source of information and history of the Swiss Air Disaster, still the worst civil air disaster to happen in Switzerland.
We would like to thank all the people who have contributed to this site and the information. We welcome any updates and further information.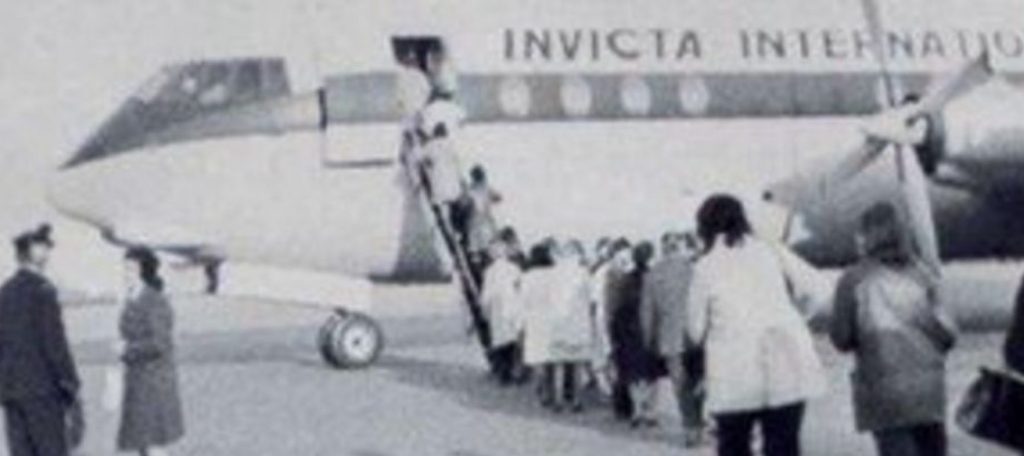 If you would like to contact us, please email: info@swissairdisaster.uk
Nick Wood and Jacki Gill