On the 10th April 1973 twenty villagers set off from Bristol's Lulsgate airport on an exciting trip to Basel in Switzerland. In heavy snow the Vickers Vanguard aircraft, operated by Invicta International Airlines, hit the hillside 300 metres south of the Herrenmatt hamlet, Hochwald, Switzerland. Of the 145 people on board only 37 survived. All 20 passengers from Congresbury lost their lives including members of local families – Gill, Batt, Weaver, Rawlings, Price, Reakes, Roynon, Davis, Searle, Clark, Durman and Attwell. The ages of the victims ranges from the youngest, Hazel Gill aged 9 to Rose Clark aged 74. 13 of the victims where wives of local men which left many families without their mothers. It is hard to imagine the effect it had on this small village.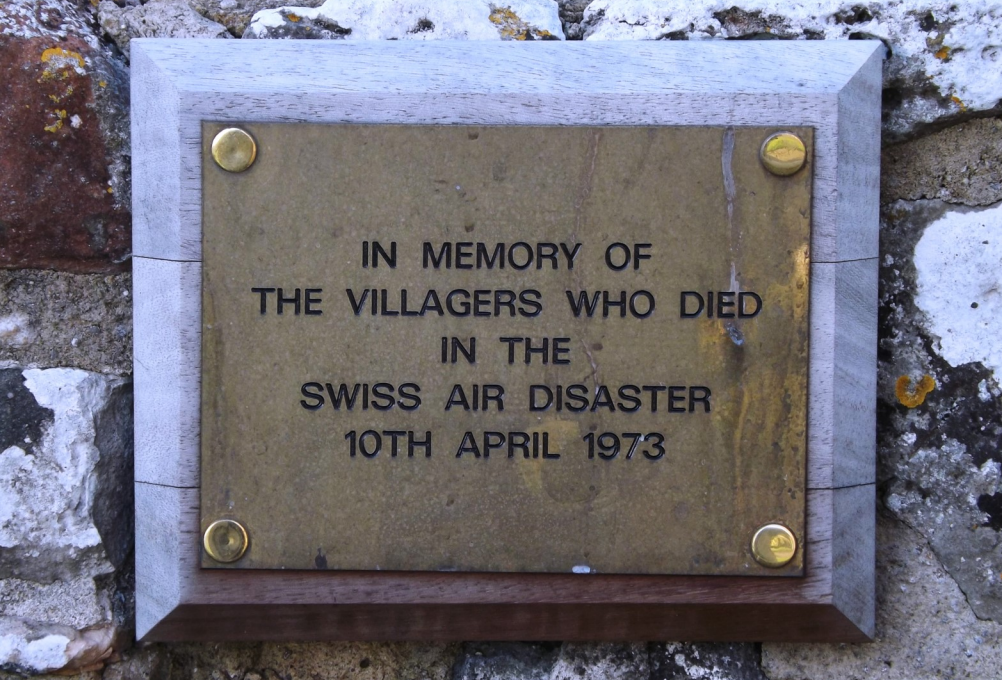 On the 40th anniversary, a small memorial plaque and three wooden seats were placed within the church yard at St Andrew's church where family and friends were laid to rest. Ten years on, only one of the benches is usable.
On the 50th anniversary of the disaster the families set out to replace the plaque with a new larger one that included the names of their loved ones and create a rose garden as a living lasting tribute to them.
The development and planting of the garden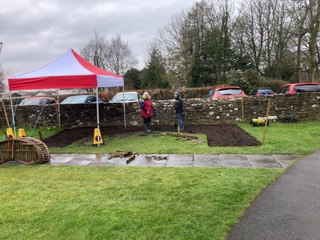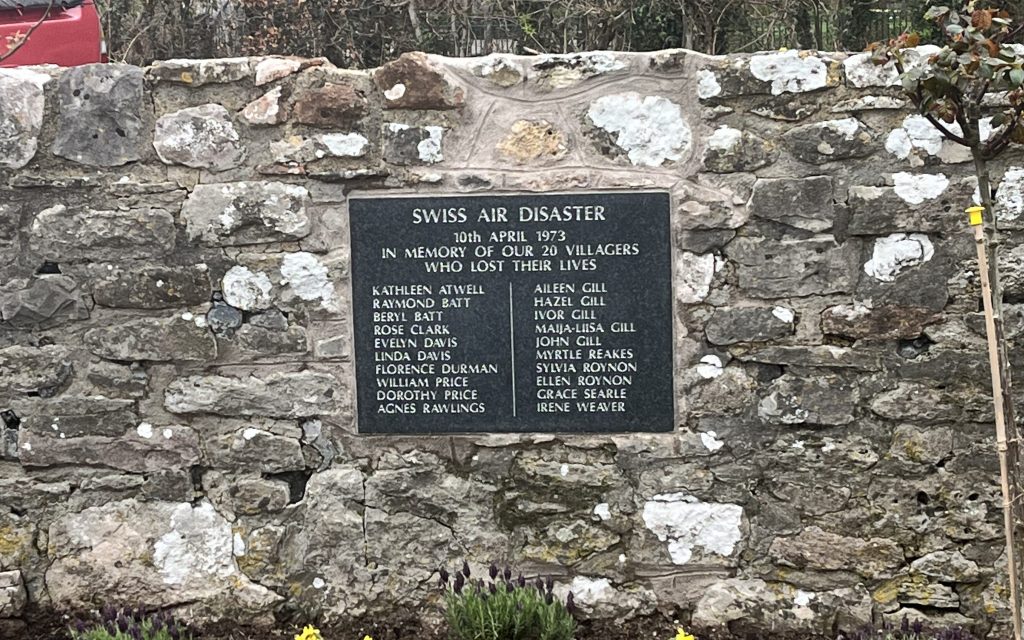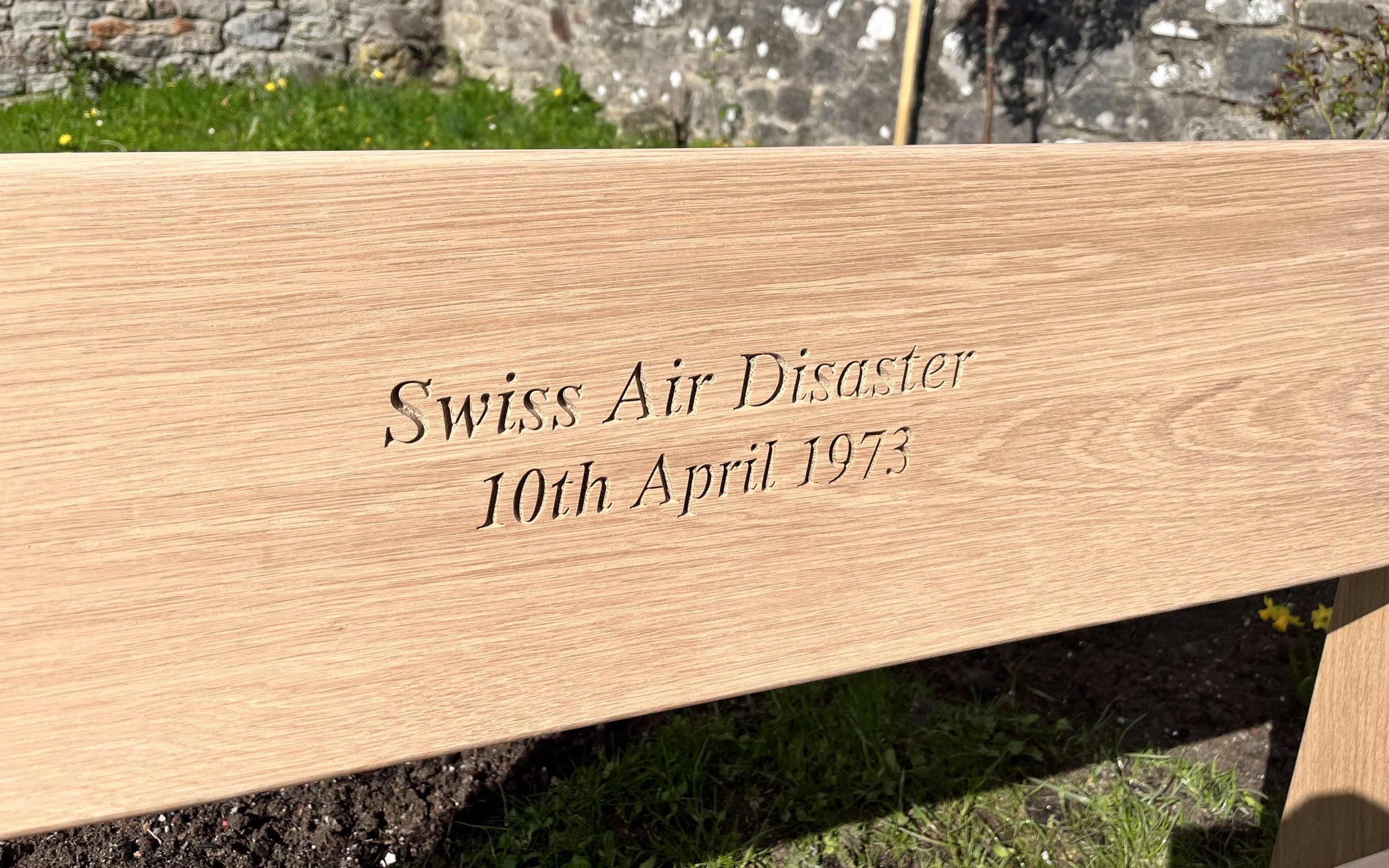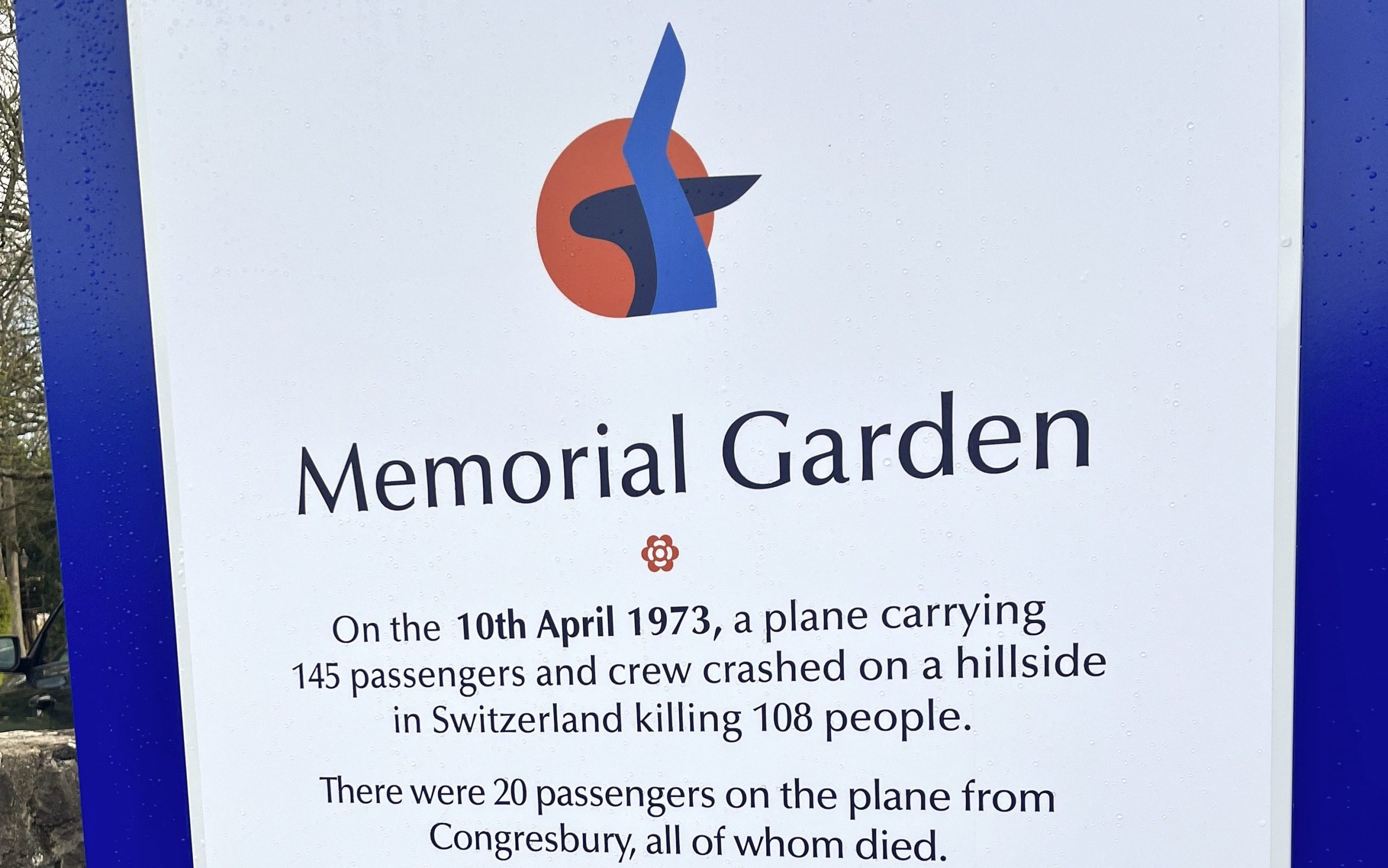 There was a service on the anniversary, 10th April at 11:00 am at St Andrew's Church Congresbury. This included the dedication of memorial garden and a chance to meet up at the Memorial Hall.
The garden was dedicated on the 50th anniversary of the crash following a service of remembrance at St Andrew's Church.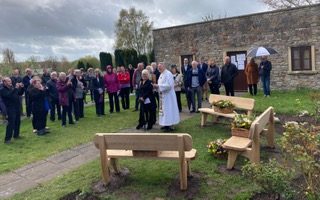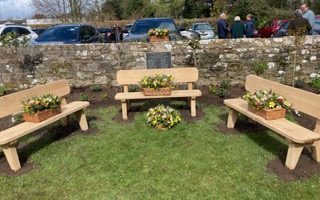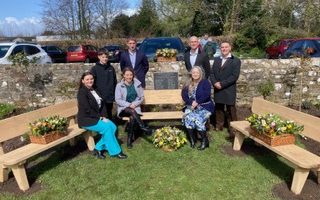 The service of dedication was part of the 50th Anniversary service at St Andrew's Church. As part of the service candles were lit as the names of the victims read out. Then every person to came to the service also lit a candle.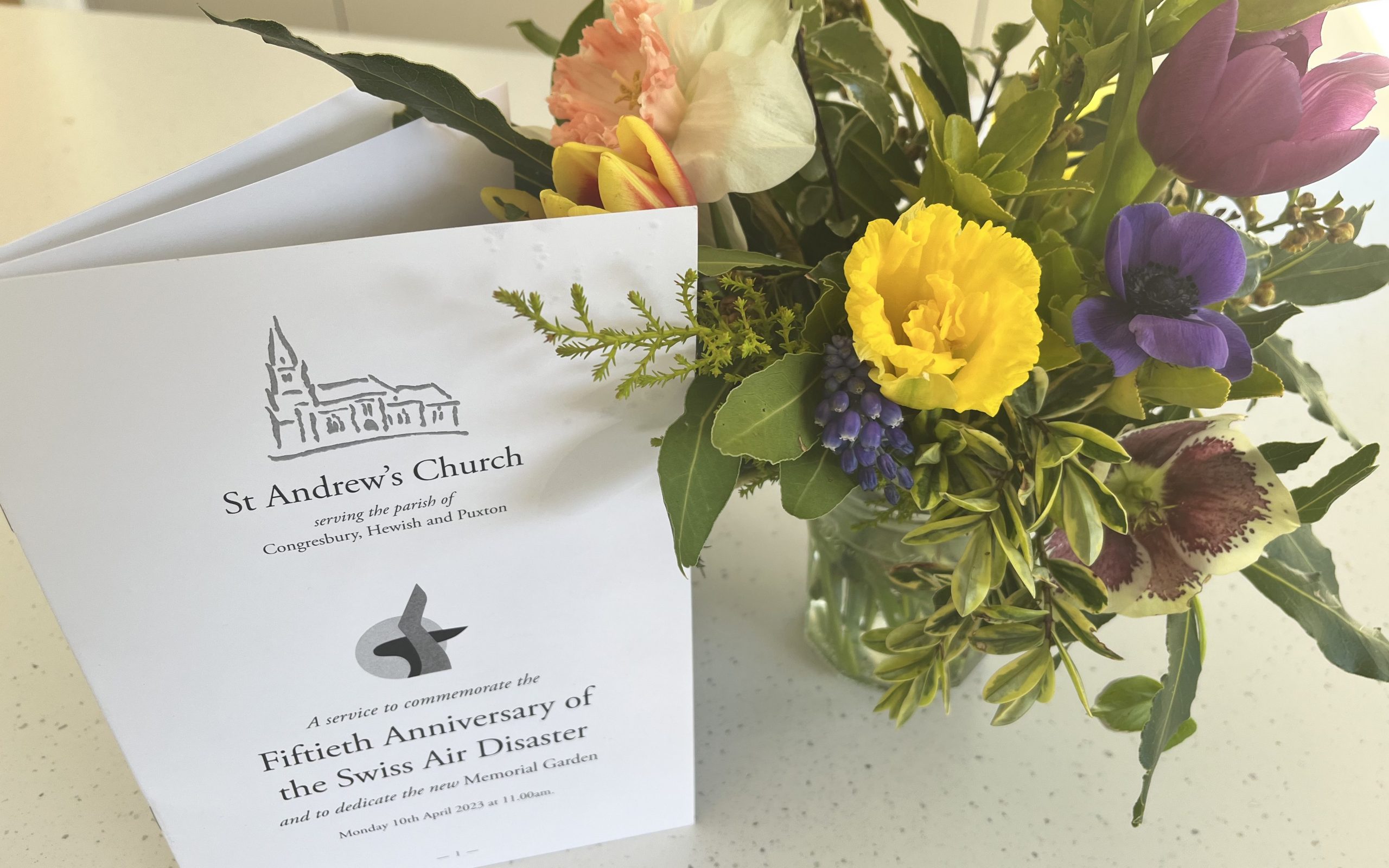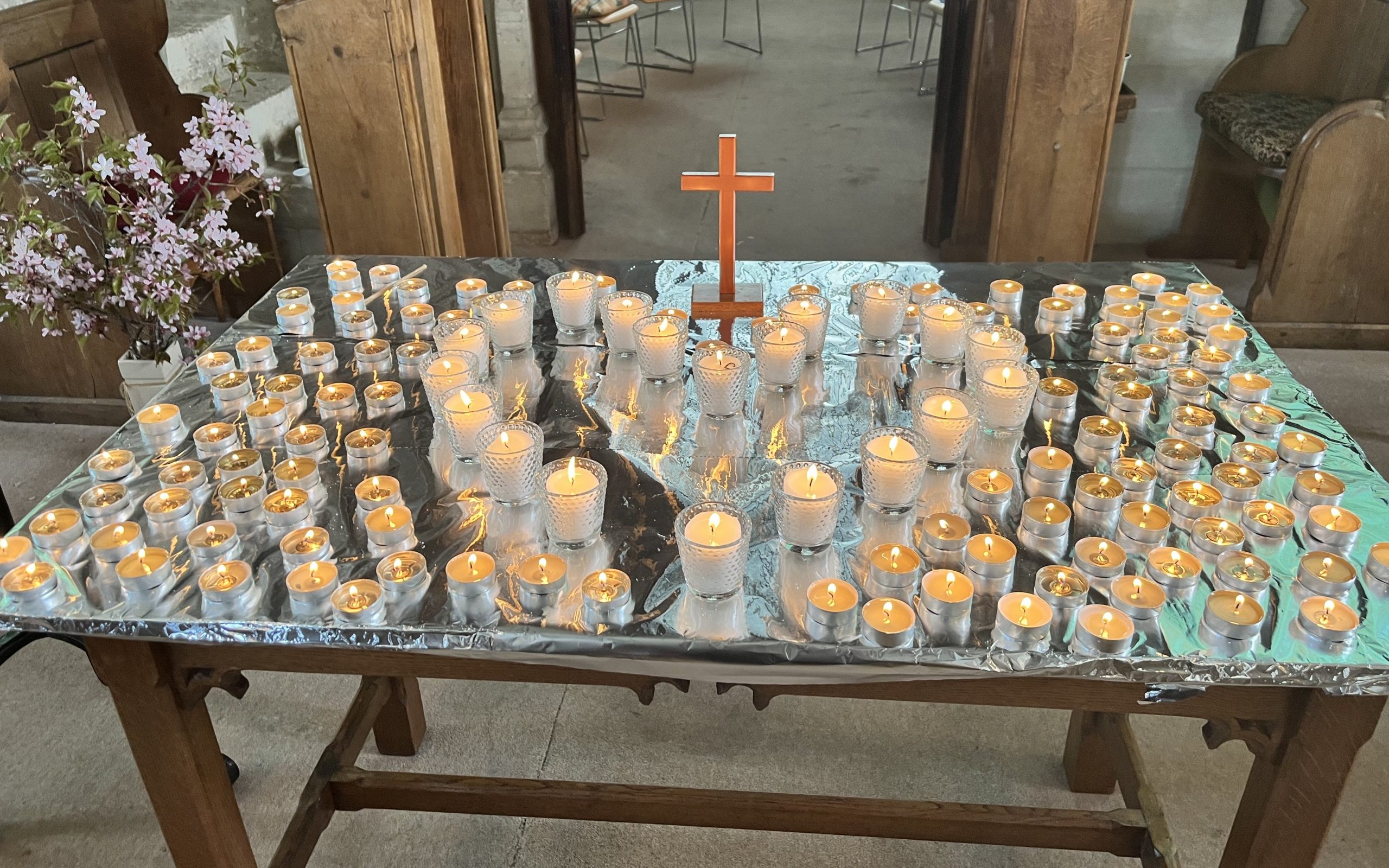 We have been very pleased to receive a kind donation of Spring bulbs from Fentongollan Farm, Cornwall in memory of Linda Trebilcock nee Gill. Linda worked for Fentongollan for many years after she moved to Cornwall.
The disaster had a lasting impact for Linda, she travelled to Switzerland in the days after the disaster with her Uncle Don Wood to identify her mother and sister, aunt, uncle and cousin John.
We will post more photo's when they are in flower.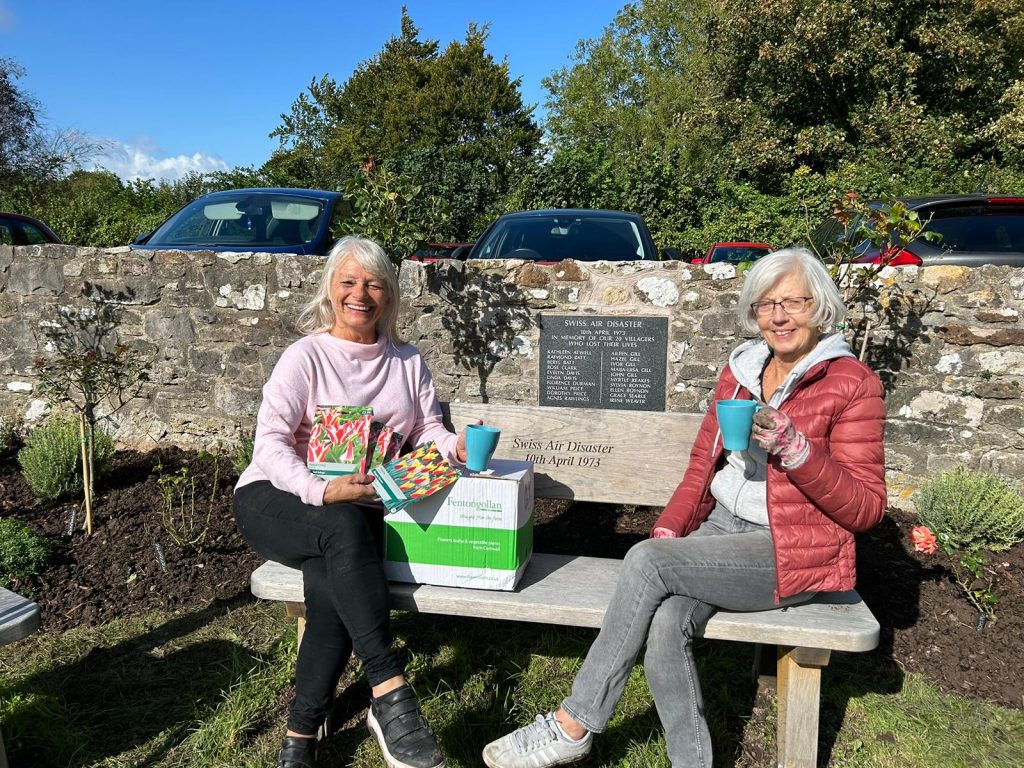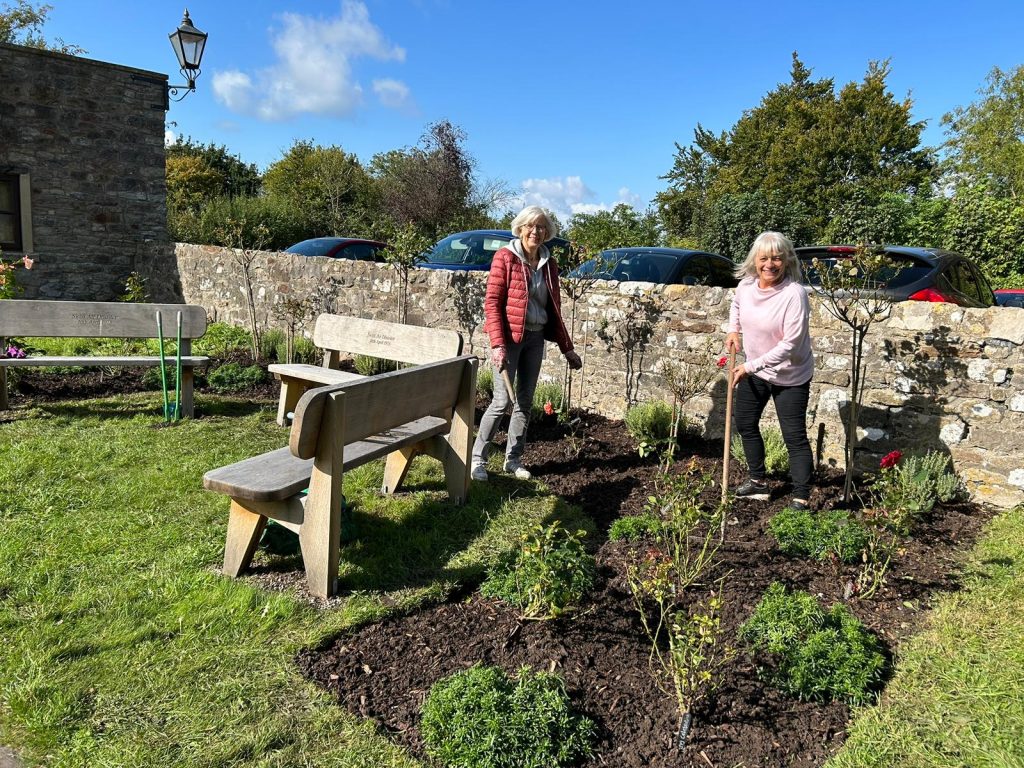 ---
View the garden in 360
Location
The Congresbury Swiss Air Disaster is located in the St Andrew's Church Yard which is located just off the A370. The access lane is just next to the old school. Parking is available at the top of the lane.
Address
St Andrew's Church Yard, Station Rd, Congresbury BS49 5DX
What 3 Words: ///partly.mermaids.learning
---
Supporters
The memorial garden has been made possible by the generous support of local people and businesses who made substantial gifts to the building of the garden as well as providing materials.
Individual Donations
Darren Harding
Elizabeth Selwyn
Felicity Mudge
Rachel Sutton
Debbie Stevens-Gill
Sarah Selwyn
Mandy Gill
Susanna Wood
Anne Wynne
Alison Burlton
Patricia Bridge
Christopher Ashby
Alex Selwyn
Lucy Price
Jemima Wood
Helen Sparey
David Ayers
Jane Wood
E weaver
Elsa Evans nee Gill
Nicki Cubbin
Chris Brean
Caroline Durrant
Rob and Angela Lacy
Ginny Sutton
Jennifer Fowler
Bev Kearle
Michael Bell
Caroline Mydlowski
Nick & Catherine Wood
Terry George
Shelley Pitts
Jodie Evans
Alison Wood
Gill Watts
Charles Sutton
Irene Stubbs
Honey Kemp
Jacqueline Jenkins
Fiona Hiscox
Richard Mudge
Nicola Sandy
C stephens
Jacki Sutton nee Gill
Darren Sims & Family
Jamie Sparey
Shaun Brean
Shirley Barton
Christine Phelps
Helen Burrell
Simon Pitts
Charles Sutton
Jon Watts
Susan Barker
Julie Greer
Angela West
Malcolm Brean
Louise Jefferies
Richard Earle
Gail Symes
Nicki Holmyard
Sheila Naish
Adam Sutton
Mark Sutton
V Caisson
Monica Buxton
Joan Bell
Rosemarie Pitts nee Gill
Paul Brean
Geoff Phippen
Madelein Cornellissen-Collins
Business that have helped and made donations
Bristol Airport
Pullin's Bakery
Holders of Congresbury Ltd
Congresbury Community Cafe
Lye Cross Farm
Love Congresbury
Bell & Stenton Ltd
Helen Ashby – Mendip Wreath Makers
Creation Design Partnership
Penfold Plastics Ltd
Smart Systems Ltd
Cadbury Garden Centre
Tincknell Country Store
Garden Park Hewish
Darren Gardiner
Fentongollan Farm – Cornwall
All Signs & Design Ltd
Hodders Butchers
Standen's Plumbing Co Ltd
Somerset Memorials
Nailsea Patio Supplies
Congars Coffee Shop
Middlecombe Nursery